currently based in singapore, making photographs (almost) exclusively in film.
— LIVIATASLIM
Studio Jamming Session
9 months ago, I had given myself a metal music education by learning to listen to a myriad of music genres outside of Pop. Among these, I learned to listen to metal, rock and punk. Metallica was my immediate favourite, Gojira following very closely behind. What I am trying to say is that no amount of personal training in listening metal music streamed online would ever compare to the rush of being there in person as the musicians belt out the feelings deep inside them.

The trance one finds oneself at the moment, a blurred world of the imaginary and the real, I was deeply hooked and enchanted into a world of my own as well. A barrage of shots, one full roll of film, disappeared within just 12 minutes of photographing these new acquaintances.

Photographing these performers was a tricky one, simply because I had to morph myself to take images that would suit the energy I felt being in the room then. It is a vastly different style than say, a headshot photograph in a studio for a painter. The energy was very charged, almost carnal, and I found myself lying on the floor or climbing the table and getting really up close with the subjects with a wide-angle lens. It was an absolutely fun night.





Photographed, edited and curated by LIVIATASLIM
Film developed and scanned by Whampoa Colour Centre
In frame: Onryo Band
GEAR
Camera :
Minolta SRT101
Lens :
— 28mm f3.5
— 58mm f1.4
Film stock :
— KODAK Tri-X 400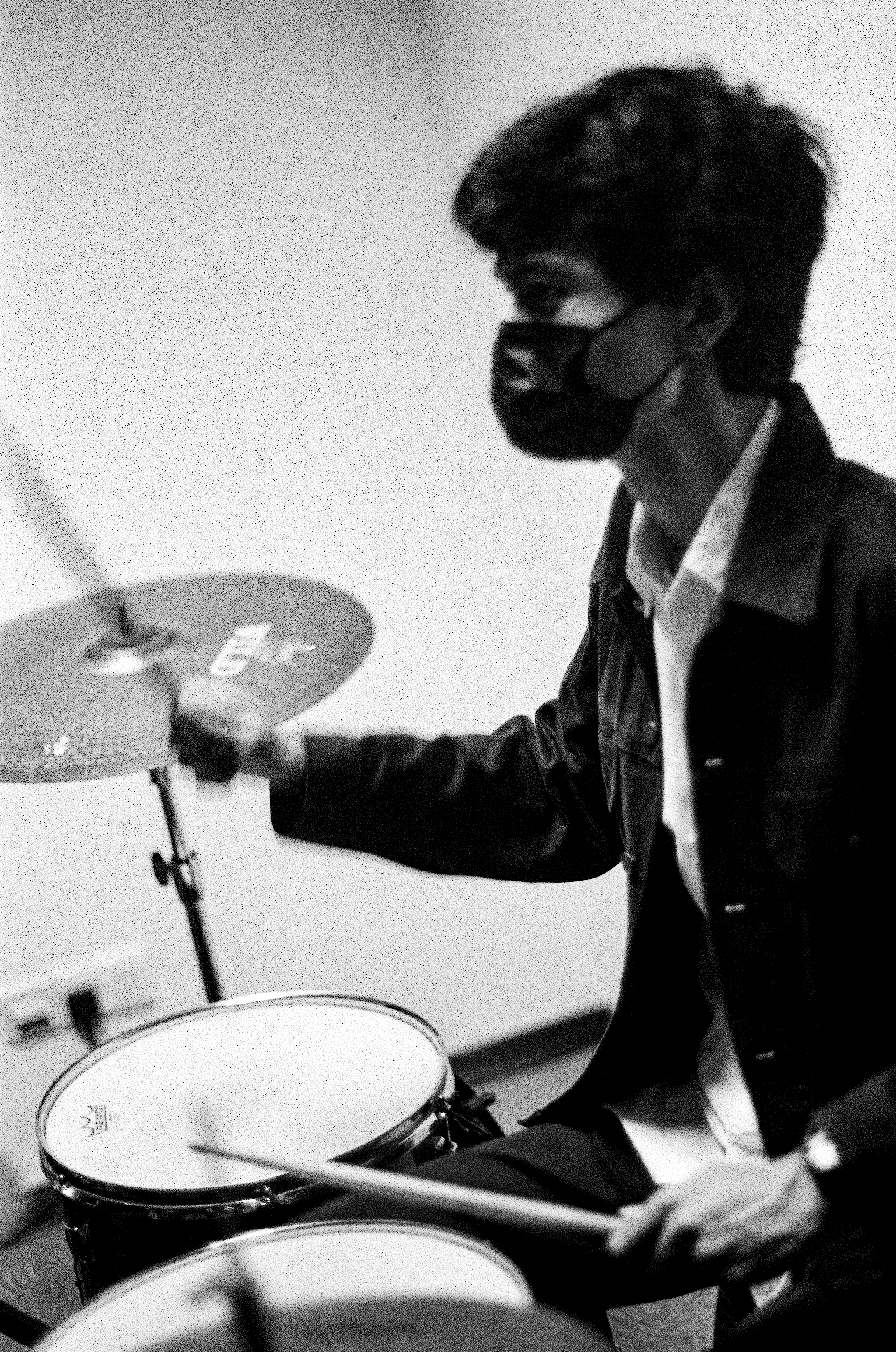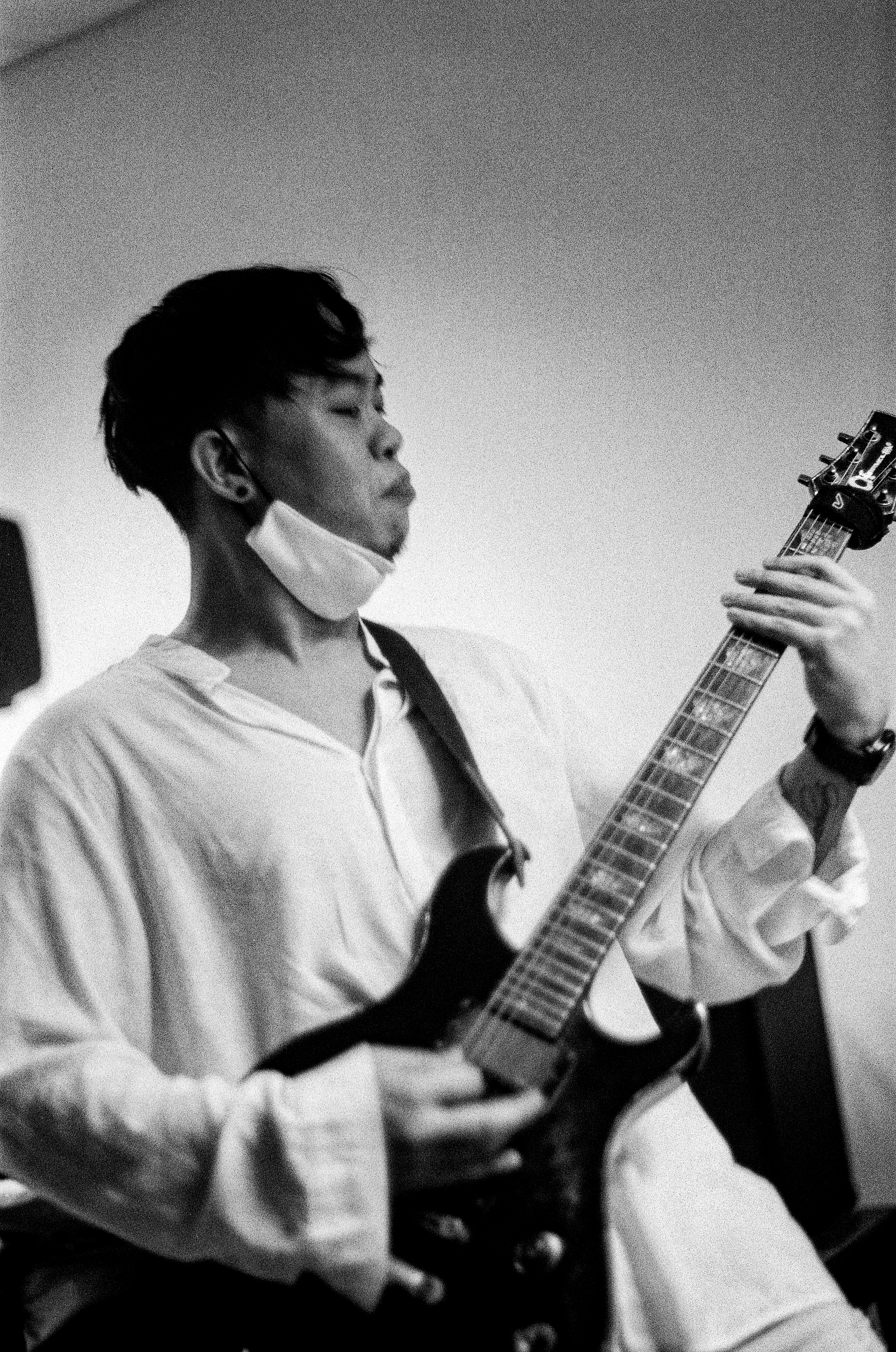 Posted— 14 Feb 2022
Last updated— 14 Feb 2022

Singapore, LIVIATASLIM as @subtly.manic